Welcome!

At East Church, we're life-long friends, new friends, family, 

neighborhood-close, suburb-far, young, old, single, married, kids, retired, Open and Affirming, traditional, open-minded...well, you get the idea.  While we can't be "all things to all people," we like to think that we have much to offer and can be many things to many people while still maintaining our relationships with God.

             We invite you to look around and get a feel for our church.  

No matter who you are, or where you are

on life's journey, you are welcome here.

East Congregational United Church of Christ

1005 Giddings Avenue S.E.

Grand Rapids, Michigan 49506

Phone:  616.245.0578

eastchurchgr@gmail.com

Join us in worship every Sunday at ​10:30 a.m.

Rev. Ruth D. Fitzgerald

Pastor

Year-round Child Care for children under age 3.​

Summer Church Office Hours

Open

Tuesday, Wednesday,

and Thursday from 9am-3pm

Closed on Fridays.

Building open on Mondays from 9am-12noon.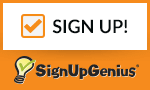 August 2014

IHN Volunteers...